Team Canada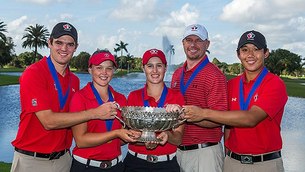 Team Canada, which began its full year integrated men's and women's programs in 2003, is an integral part of Golf Canada's strong commitment to the development of Canada's best amateur golfers. Robert Ratcliffe has been involved with Team Canada since 2007, and currently is the Lead Coach for the Development Squad.

Athlete selection takes place in November of each year and is based on objective performance results which are reviewed by committee. Players are selected to two teams, the National Squad and the Development Squad. The intention of the program is to provide the best possible support and services to athletes and assist them in attaining their long and short term goals.

---
Developing High Performance Athletes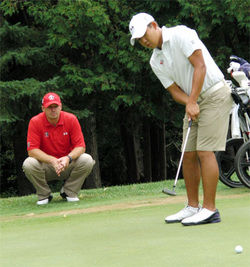 The Team Canada program is year-round in scope and encompasses fitness, sports psychology, nutrition, technique, equipment and international competition. Leaders in the field of sport science have been a part of building the program and continue in the ongoing execution of the program from the perspective of mental performance coaching, strength and conditioning, equipment as well as planning and periodization. A full-time national coach and part-time assistant coach work with each team.
Each player receives a personalized program tailored towards his or her needs and in turn each team member is expected to be fully committed to the program with the goal of becoming one of the top ranked amateur golfers worldwide. Competition schedules are reviewed and approved by the national coaching staff and tournament exemptions are sourced. A battery of physical tests is done three times per year, improvement plans are implemented and physical data is tracked on-line in a database. Mental performance evaluations and overall performance analysis are regularly performed in person by the Team Canada mental performance coach and through an on-line log service which tracks trends and increases awareness of performance needs. In addition, team members obtain the latest testing results, feedback and recommendations regarding clubs and balls to suit their swing and launch characteristics. Program is designed for athletes who are accomplished competitors looking to rise to the next level. Admission to the program is by invitation and is based on competitive results.
This year round program features a Coaching Plan designed to educate and focus development on competitive skills and tournament preparation. Highly focused strategies are used to individualize athlete's development in areas of technique, physical conditioning, mental game and nutrition.
For more information on the Team Canada program, please visit www.GolfCanada.ca

---